The average person wants a clean home, but doesn't enjoy the process of tidying up. Life's busy and there are so many other important responsibilities to attend to. The last task you want to do when you get home from a long day or on the weekends is clean.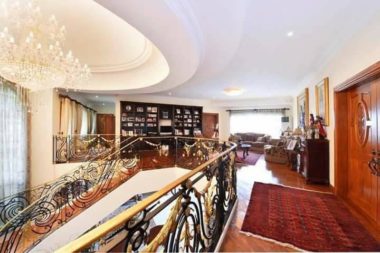 No matter how much you dread it, it's one of those chores that has to get done to keep you and your family safe and healthy. Accept that it's not going away and try to manage it better. Give yourself a break and know it doesn't have to be spotless all the time. See tips for easing the pain of cleaning your home.
Buy the Right Supplies
You have to have the right cleaning supplies if you want to ease the pain of the job. Go online and do research before you buy your items. Figure out what works best and where it's advised that you should save your money. Get enough supplies to cover the entire house, so you're able to place supplies where they are easy to reach and access, should you need to do a quick touchup. Having the right tools is sure to ease a lot of your frustrations.
Make A Schedule & List
Start by making a cleaning schedule and outlining which rooms get attended to when. This way you can print the schedule and have it available to check each day. You can go to work without having to think about it all the time. Follow the schedule and you'll know you're getting the entire house cleaned in a matter of weeks. In addition, keep lists of areas that are going to need more work and supplies you're running low on.
Attend to Pets & Fur
Your pets bring in a lot of fur and dirt to your home. Even though you love them, they're quite messy. It's a good idea to vacuum and dust often, especially if your pet sheds a lot. Also, keep their crate clean and head to Pet Crates Direct if you need to replace your crate pan. There's a guide to help you figure out which one you need for your make and model. Wipe up near your pet's food dish and read instructions for how best to clean their bedding.
Hire A Cleaning Lady
Don't feel guilty if you want to hire a cleaning lady. It's okay to ask for help and have a cleaning lady come in and do a deep clean of the areas you normally don't reach or attend to. They're experts and will have your place looking spectacular. If it's not an expense you want to incur every month, then hire them once in a while when the seasons change or if you're having people over.
Conclusion
Cleaning your house isn't necessarily first on your list of favorite tasks, but it has to get done. Use these ideas to help you improve your processes and strategies for tackling your space. These are tips for easing the pain of cleaning your home.