Here's What it's Really Like
Mountain holidays are unique experiences, often steeped in romance, adventure, and mystery. For those who have never had the opportunity to enjoy this style of holiday, they may have an idea of what to expect that doesn't always match with the reality of the destination. Today's mountain-based holidays are quite different than they used to be, which may also come as a surprise.
To determine if a mountain holiday is truly for you, here's a look at what you can expect as some of the top mountain resorts.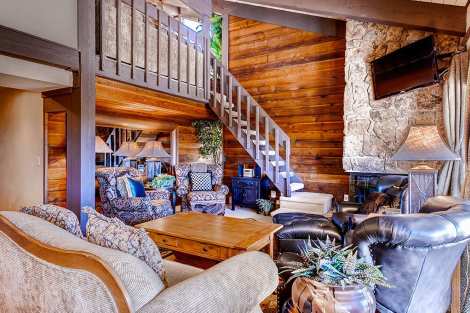 All the Amenities of Home
If you tend to think of a mountain holiday as some remote log cabin where you are cut off from the outside world, you couldn't be further from the truth. Today's mountain holiday accommodations offer all the amenities of home, which means you'll have everything you need at your fingertips. All you have to do is take a look at the accommodation options in popular towns such as Snowmass, Colorado, and it becomes clear that these are far from tiny cabins in the woods.
Today's mountain accommodations include resorts, luxury hotels, homes, and even condos. Renting a condo in Snowmass, Colorado means you'll have all the same amenities and space as you do in your home, but with the added bonus of a spectacular view.
Mountain-Based Holidays Aren't Just for Winter Escapes
When people think of mountain-based holidays they automatically think of skiing, snowboarding, and other snow-based activities. While this is true during the winter months, these same destinations still offer up all kinds of fun, entertainment, and activities in the summer.
Perhaps you aren't a skier, so you've never really considered heading to the mountains. Ruling these destinations out strictly because you don't enjoy winter sports is doing you a disservice. The summer months can be just as fun, but in different ways. During the summer you can take part in such activities as hiking, biking, horseback riding, and rock climbing, and go on incredible sightseeing opportunities.
Now keep in mind that even though it won't be as cold in the mountains during the summer months as winter, it can still get chilly depending on the mountain range you're visiting.
Excellent for All Ages
There are plenty of destinations out there that are exciting and beautiful, but not all cater to people of all ages. Mountain holidays are a wonderful option for any age group. From kids to seniors there is never a shortage of activities and adventure to take part in. It gives travelers the control to make their vacation what they want – whether it be quiet and laid-back or filled with one activity after another.
With that said, mountain holidays can also offer unique experiences you just won't find elsewhere, thanks to their terrain and scenery.
Make it What You Want
Besides the spectacular scenery that these mountain holidays offer, the other big advantage is that you truly can make it whatever you want. These mountain towns and cities are notorious for offering a wide range of activities and entertainment, allowing travelers to really pick and choose what works for them.