Your partner has finally popped the question and presented you with a beautiful engagement ring, and of course you had to say 'yes' to the man of your dreams. But, now the hard part begins – planning your wedding can be an exciting experience, but it can also be stressful, especially when you find your budget dwindling.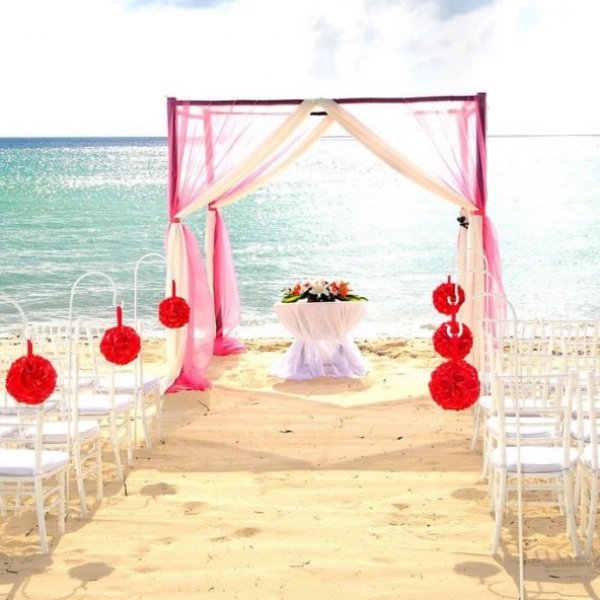 Thankfully, there's no need to start your new married life together in bankruptcy! There are many simple methods of making savings on your wedding planning. One of the most popular is to make your own wedding invitations, which could save you hundreds of dollars on paying a professional designer. We've put together a step-by-step guide to help you create the perfect wedding invitations yourself.
Step #1. Choose Your Design:
Since the invitation is the first impression that your guests are going to have of your upcoming wedding day, it's important to pick an appealing design that reflects the type of experience that you want your guests to have. Before you decide on a design to use, you should think about various aspects of your wedding day, for example, do you have a color scheme or theme? If so, it's a good idea to make sure that your invitation design is consistent with this.
Step #2. Have a Budget:
Whilst DIY wedding invitations can save you a lot of money, you'll still need to spend on things such as printing and craft supplies, for example. Whether you're choosing to design your invitations electronically or want to get stuck into crafting unique handmade invites, you should decide as early as possible how much you are willing to spend on it. This way, you'll be able to shop around for the best prices to make sure that your spending stays within the limit.
Step #3. Find Inspiration:
When it comes to making your own wedding invitations, you're in luck when it comes to finding inspiration. Along with the plethora of different bridal and wedding sites and magazines to choose from, you can also find a huge range of wonderful ideas on sites such as Pinterest, which you can copy or tweak to make your own. In addition, there are some online tools that you can use for creating wedding invitations – click here to get started.
Step #4. Add Decorations:
Even if your wedding invitations are going to be printed from the internet or the software that you have used to design them, you can make them look even better by adding the finishing touches by hand. For example, having a ribbon going down the side or along the center can make all the difference, or even hand signing the invitation can add a lovely personal touch.
Step #5. Don't Forget the Envelopes:
Since envelopes tend to come in standard sizes, it's important to incorporate this into your planning before you begin. Choose cards that will easily fit into standard envelopes; this will make sure that you don't end up getting stuck with invites that can't be sent! Or, if you like, you could make your own envelopes – bear in mind that this will take longer, though.
Do you have any tips to add? We'd love to hear from you in the comments.